Being a nurse is no easy job, and we truly appreciate you and your dedication to serve those in dire need. From the long hours at the job, to the fast-pace environment of a hospital, you've gone though a lot. You have been through the trenches, all with a smile on your face. Not only have you heard about the nursing shortage, but you have felt the shortage. You have worked shifts short-staffed. You fight for your patients, and then battle through the jungle of another EMR update. You have been frustrated, and there is not an answer in sight. If only there was another way.
When you add "BSN" to your work name tag, you have more than just a degree. Our students understand the current change in the healthcare system and how it is affecting nurses can be complicated, but we are here to show you why you must be prepared for the changes in this profession and how a BSN degree can help you succeed.
Keep reading to understand the importance of a BSN degree and how it can make you stand apart from others.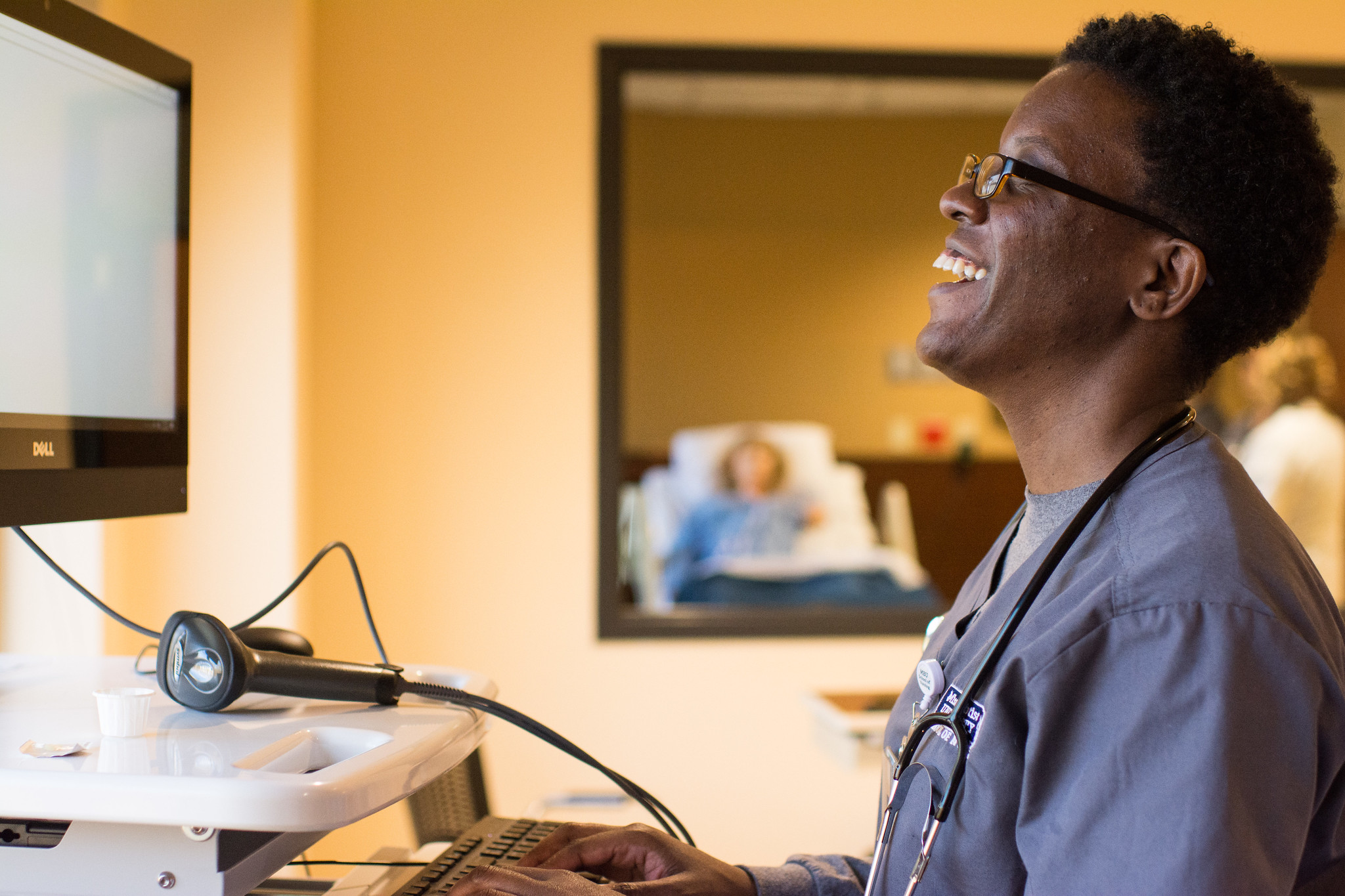 A BSN degree prepares you to provide better outcomes

As you know, the healthcare system is changing and it's becoming more complex and in need of better prepared nurses. Nurses like you, are being required to deliver a better and higher-quality care than before. A BSN degree can be the solution for you to advance your career in this ever-changing field.
Being a nurse implies being there for patients in their time of need. Research done by the American Association of Colleges of Nurses has shown that BSN degree nurses can make all the difference in a patient's lives by saving and changing them forever. BSN degree nurses are related to lower mortality rates, fewer medication errors and provide positive outcomes for patients.
BSN degree = Competitiveness in the workplace
For these reasons, hospitals and employers see great value in RNs with a BSN degree. They are looking for a well-prepared team of nurses with a wider set of skills, such as leadership, research and evidence-based practice with the purpose of providing the best patient care possible.
Researches are showing that 46 percent of employers require a BSN, and 88 percent prefer nurses with baccalaureate degree. Nurses with a BSN have more opportunities, as well as higher salaries and autonomy. And with MBU, you can make the leap all online.
What is the employment forecast for BSN nurses?
The idea that healthcare is transitioning from reactive care to preventive care is no surprise to you, you have seen it first hand. With the increase of chronic diseases the approach of healthcare institutions toward patient care has shifted, requiring nurses like you to be at the top of their game.
Institutions are reacting in different ways to these changes. But they all have one thing in common that impacts YOU: the increase demand and preference for BSN nurses.
Some of these institutions and states are requiring a BSN degree after some time of employment. Others are requiring the nurse to be enrolled in a BSN program when hired. And others are still hiring ADN nurses because of shortage, but they offer a reimbursement program to help nurses get their BSN degree.
Those facts can be scary, but don't feel hopeless. We wouldn't be saying all this if we didn't have a solution. An online degree that can be completed at your own pace, while maintaining a healthy balance between work, life, and education.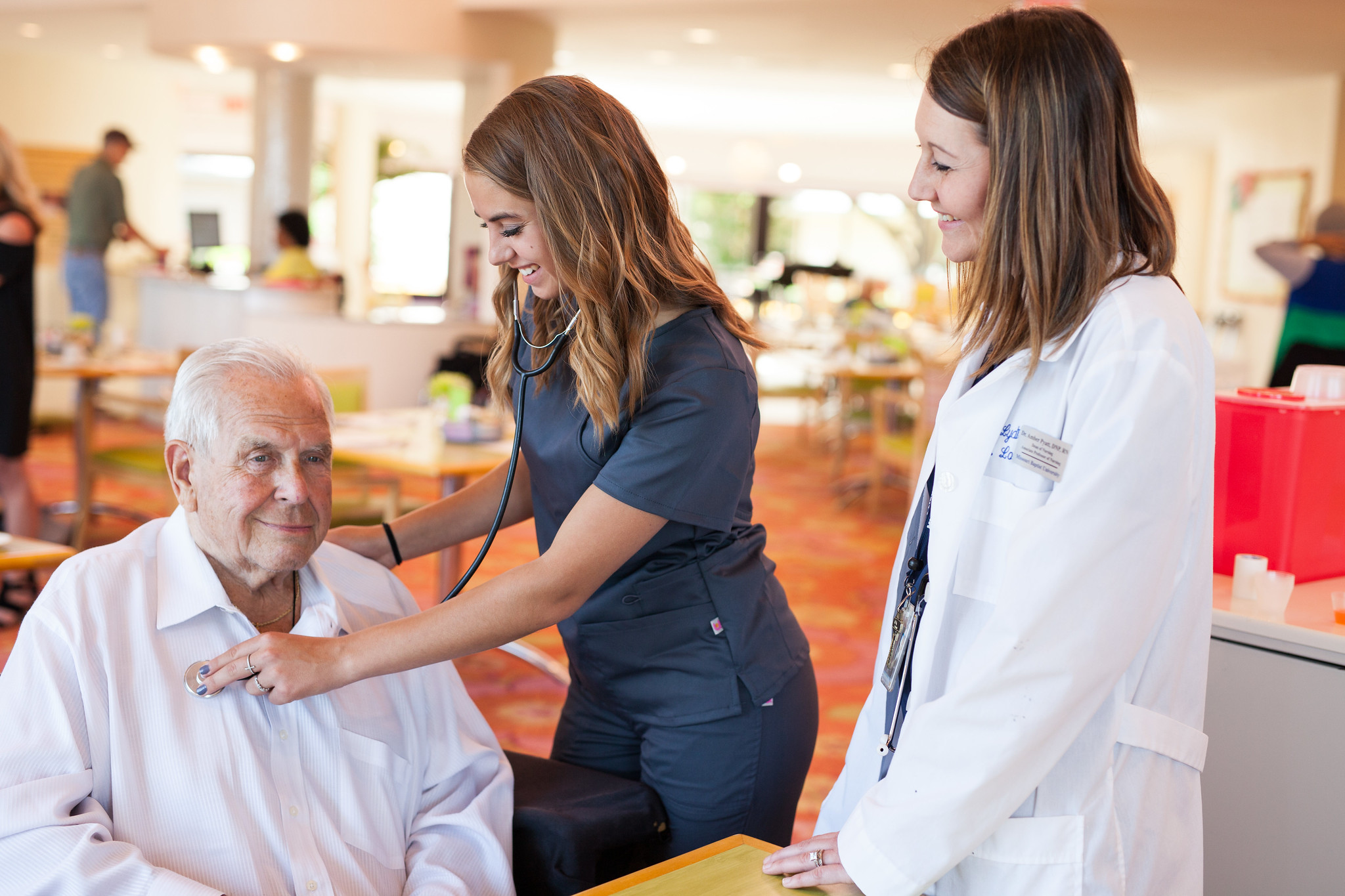 Connect with your Christian faith
Being a nurse is more than a profession, it is a calling to serve others. Nurses like you, are part of a Christ's mission to make a difference in the lives of others. Nursing is an ideal profession to incorporate and demonstrate God's love to those around us, and we see God in all you do.
At MBU, we are committed to providing strong academic programs with a focus on integrating personal faith into nursing. Throughout your academic journey, MBU helps you keep Christ at the center of your life while earning a career-advancing degree.
A BSN degree will equip you with the necessary skills and knowledge to thrive in the field of nursing and advance your career. At Missouri Baptist University we've created a 100% online RN to BSN program that can work around your shift schedule and busy lifestyle, allowing you to earn your degree in as few as 12 months.
MBU's RN to BSN degree includes courses in management, leadership, public health, nursing theory, and others that prepare you to move up into administrative, teaching, or research positions.