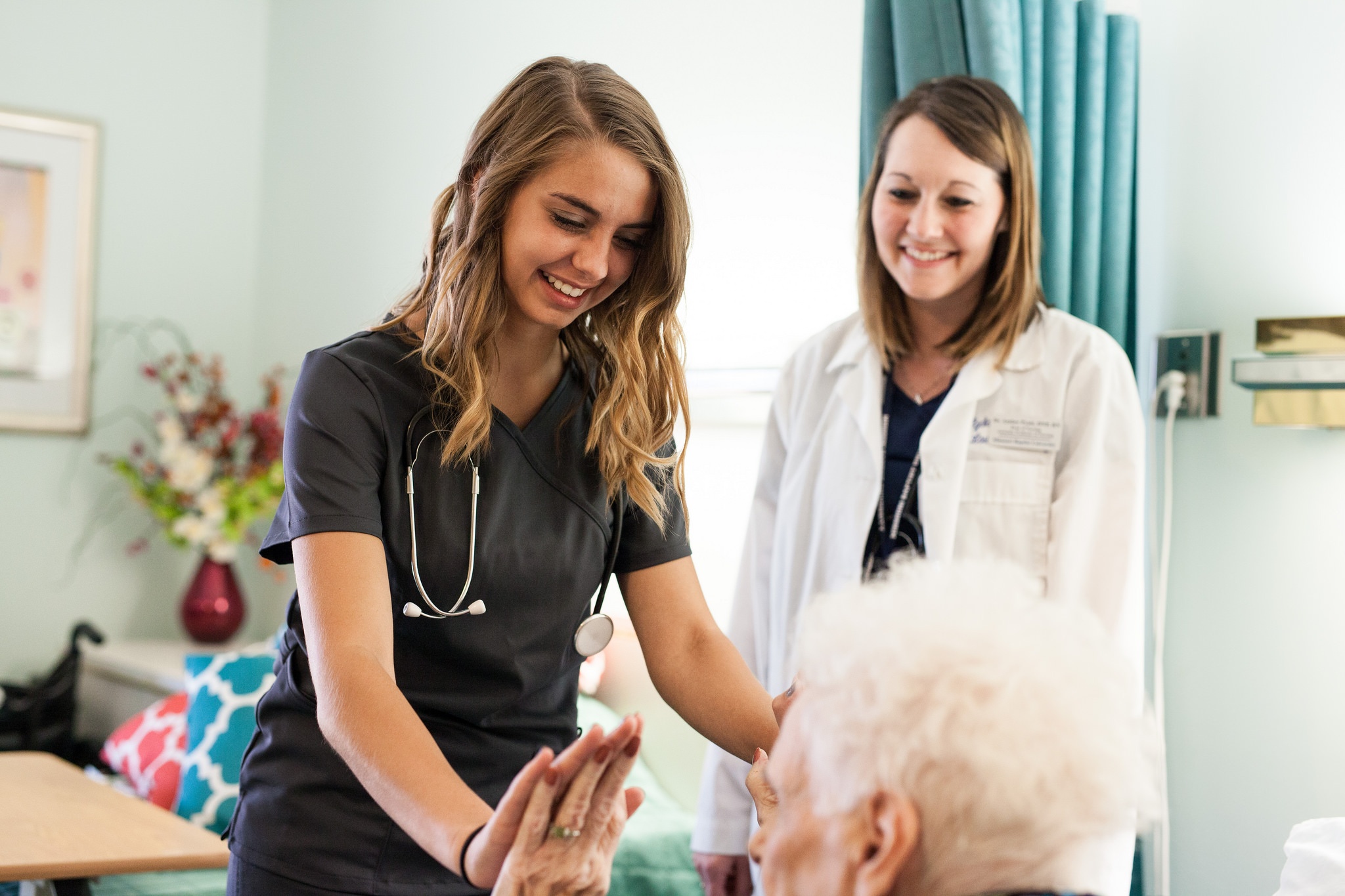 ---
Healthcare is becoming increasingly complex, and the need for nurses with BSNs has never been greater. In fact, many institutions are following the guidelines set by the Institute of Medicine (IOM), which recommends for all healthcare facilities to increase the number of BSN nurses from 50 percent to 80 percent.
When you can complete your education fully online at your own pace, the idea becomes less scary and more plausible. You can earn a BSN degree completely online that gives you the flexibility to work around your schedule and busy lifestyle. Ultimately, with a BSN, you can pursue a new career within the evolving and caring field of nursing.
---
HEAD NURSE
Head nurses combine both clinical experience and leadership skills.This position supervises the nursing staff, a specific unit, or a specialized floor. As a head nurse you will interact directly with physicians and non-medical personnel to make sure that patients receive the best care. Some of the main responsibilities of head nurses include hiring, training, scheduling and leading the nursing staff.
To become a head nurse, a BSN degree is required, and a Masters degree is recommended. A BSN degree goes beyond the clinical skills, and its curriculum focuses on communication, critical thinking, healthcare policies and leadership skills.
Salary: $95,000 - $116,000
TRAVEL NURSE
Travel nurses can move around the country filling positions in institutions with shortages or those that have a particularly high demand of nurses. Travel nurses work short contracts, between 13 and 26 weeks, and then may move to other institutions. As a travel nurse you work with agencies that will represent you and act as a mediator between you and healthcare institutions. Agencies take care of contracts, cost of travel, and living arrangements at your temporary destination.
Many institutions lean toward only hire nurses with a BSN degree in order to provide the highest level of care possible.
Salary: $78,000 - $93,000
NURSE EDUCATOR
Nurse educators act as the bridge between the education necessary to become a nurse and the practice in the field of nursing. As a nurse educator you have the ability to impact, influence and share your experience with the future generations of nurses. Nurse educators can teach at different levels and institutions such as, colleges, universities, and teaching hospitals.
Depending on the institution, a Master of Science in Nursing or a Doctorate degree might be required to become a nurse educator. A BSN degree is the first step in the right direction to advance your career as an educator. .
Salary: $72,000 - $102,000
CLINICAL RESEARCH NURSE
Clinical Research Nurses (CRNs) are at the forefront of medical discoveries and treatments, working with research patients during drugs or clinical trials. As a CRN you will study diseases and disorders, analyze new medications, and develop new treatment plans. Some of the responsibilities involve explaining and implementing research studies, collecting data, and monitoring patients to ensure all protocols are being followed.
A BSN degree prepares you to take on the analytical aspect of research and the foundational knowledge needed to become a CRN.
Salary: $66,000 - $90,000
---
Life as a working RN is fast-paced and intense. Let's be honest, trying to balance work, family, and life is not an easy thing. MBU's BSN degree includes courses in management, leadership, public health, nursing theory, and others that prepare you to move up into administrative, teaching, or research positions. As an RN you could earn your BSN completely online in as little as 12 months.
---
Sources:
U.S. Bureau of Labor Statistics
Glassdoor
https://www.glassdoor.com/Salaries/index.htm