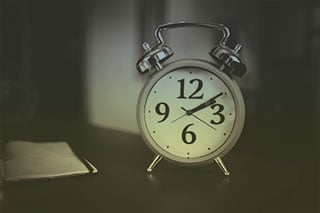 1) Wake up. Get dressed.
"If you want to change the world, start off by making your bed,"
-Admiral William H. McRaven
Begin your day with zeal by showing yourself that you are ready for the day by changing out of your pajamas – you are worth it.
While your outfit may not be a suit coat and pants, this simple gesture will trigger your brain to believe that it is ready to take on the day, and any issues it may bring.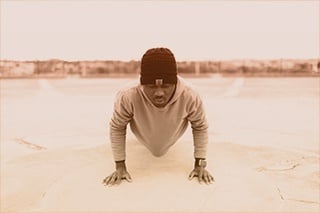 2) Set a routine – then change it.
"Your morning routine generates a 10x return for good or for bad. Make it good.
-Todd Stocker
On a Saturday morning, wake up at a set time, get dressed, pour a bowl of cereal and make coffee. Then plug in your laptop, grab your books and sit down at your dining table to study until the kids wake up.
Whatever it looks like, establish a routine. Until, one day it stops working.
Routine is a powerful force for good -- or it can create a rut of productivity. Changing a routine even once can re-energize your productivity, so you can write research papers left and right once again. So maybe, this Saturday try french toast and tea instead of coffee and cereal -- it could work some magic for your MBU Online coursework.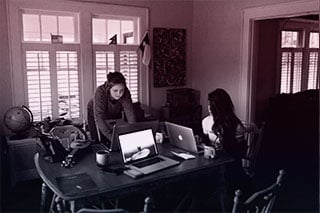 3) Acquaint yourself with your classmates and professors
Therefore encourage one another and build one another up, just as you are doing.
-1 Thessalonians 5:11, English Standard Version
While you may be working in a living room, home office or even the dinning room, pursue relationships with classmates and professors.
When participating in online discussion boards, personally reach out to classmates. A quick message about an assignment or chapter in the book brings the online experience closer to the classroom.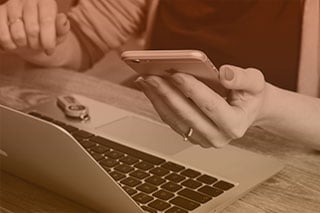 4) Plan around distractions.
"Productivity is never an accident. It is always the result of a commitment to excellence, intelligent planning, and focused effort.
- Paul J. Meyer

Distractions happen everyday. Planning ahead though, can minimize what goes on when needing to finish a few assignments.These small amounts of time add up and will lessen the load of finishing all of your homework needed for your classes.

Create a list of things to accomplish every day, and feel the satisfaction of checking them off your list. This will also help you stay on track, and avoid unnecessary distractions.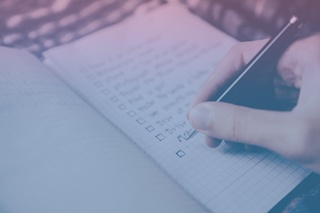 5) Set goals.
"A goal is a dream with a deadline."
- Napoleon Hill
Goal setting can be difficult at first, but sometimes it can be as simple as writing down what you want. A study showed that people who formaly set goals have a 90 percent higher success rate than those who do not. On top of simply setting goals, aim to identify the type of goal being set. This could include long- and short- term goals.
A short- term goal, such as completing one assignment, could help move toward the bigger goal. The smaller goals will gradually lead to the main goal while also fueling a sense of accomplishment.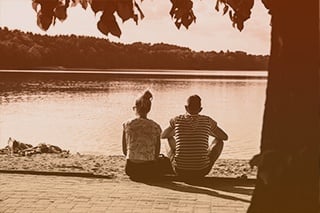 6) Power down.
"Work doesn't work without play."
- Shonda Rhimes
It takes work and dedication to get things done, but that doesn't mean there is not a fair amount of relaxing involved too.
Balance the work load with a little break to stretch your legs and clear your mind.
Don't be afraid to reward various milestones along the way. Each step is its own unique accomplishment, be sure to recognize that with something enjoyable.